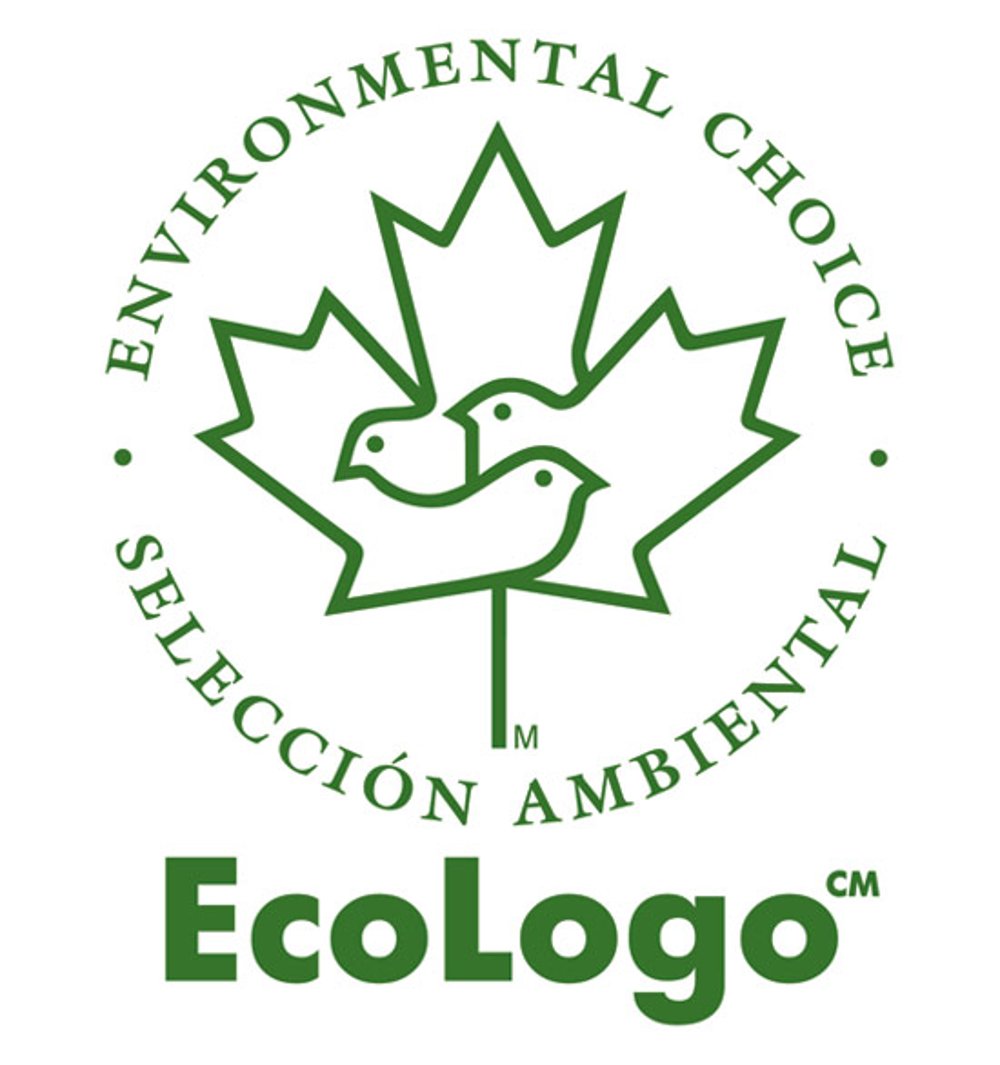 ECOLOGO CERTIFICATE
"1996"
Bebbington Industries was the first company to obtain EcoLogo certification for both cleaning and laundry products. Many of the cleaning products that we offer are EcoLogo certified.

The EcoLogo program is now operated by UL and goes under the name UL-EcoLogo. The original EcoLogo shown has been replaced by the current UL-EcoLogo logo on our product labels.

CCME AWARD
Our sustainability programs have been recognized by a national award from "The Canadian Council of Ministers of the Environment" and by the "Eco-Efficiency Center" of Dalhousie University, Halifax, Nova Scotia.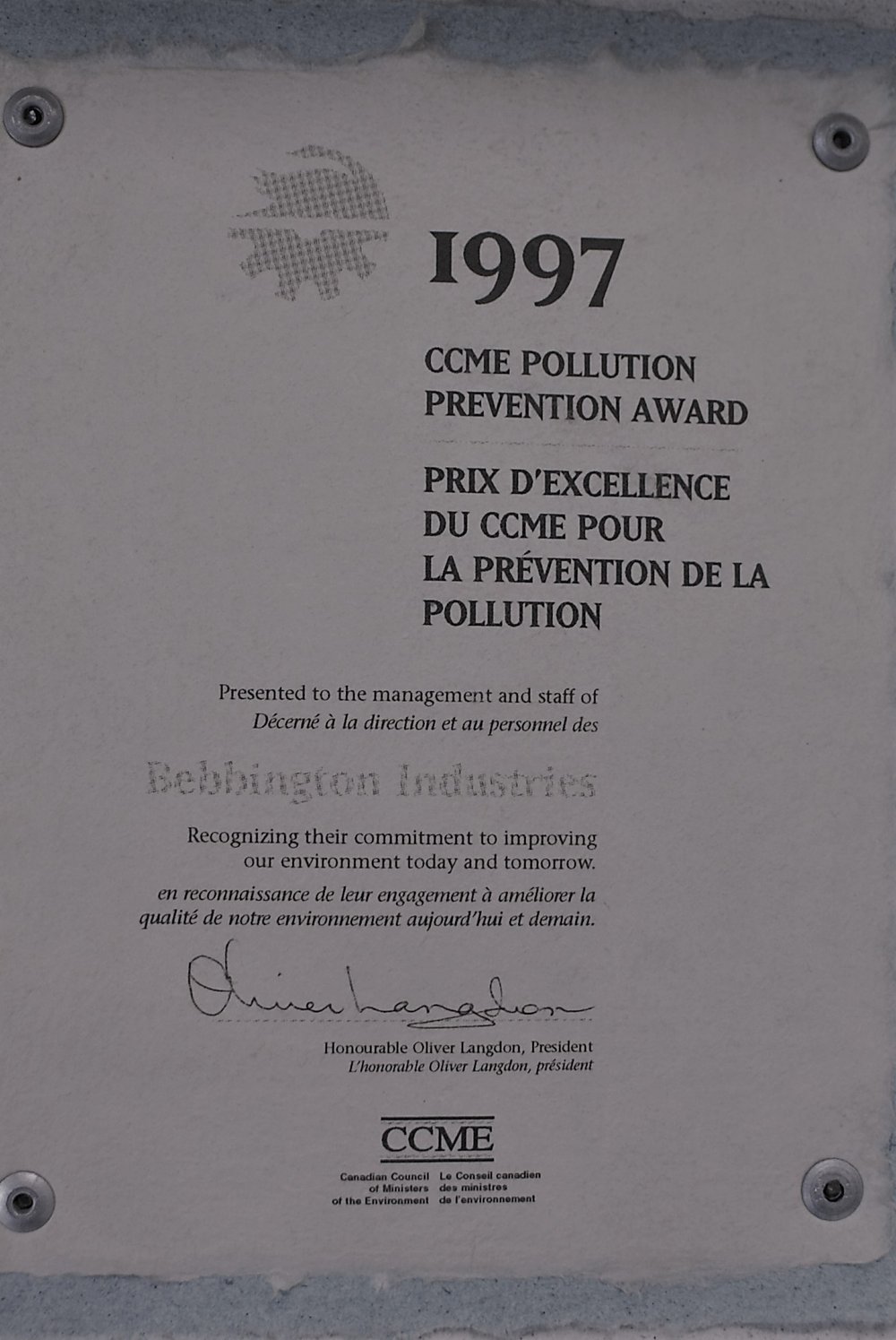 ISO CERTIFICATE
Our Quality Management System is certified to ISO 9001 standard. Bebbington Industries has maintained ISO Registration since 1997 and is currently registered to the ISO 9001:2015 standard.